Digging deep down into the darkest holes of your heart is not an easy task.
I'm not sure how I feel about writing this out for you, but I'm doing it mostly for myself. So, if you don't like hearing sad shit, then leave. I won't be offended.
Here goes nothing. 
I spent most of the day listening to Halsey's new album, hopeless fountain kingdom, on repeat. I'd like to talk about one song in specific. It is called "100 letters". Here's the song.
Here are the first few lines:
"How can Midas put his hands on me again?
He said "one day I'd realize why I don't have any friends"
I find myself alone at night
Unless I'm havin' sex
But he can make me golden if I just showed some respect"
I remember things I used to be told. If only I would shut up. If only I would be respectful. If only I could be better, then I wouldn't be alone. No one would love me as much as he did. It was always my fault things were so bad.
Wasn't it?
I learned it wasn't.
"But I don't let him touch me anymore
I said "I'm not something to butter up
And taste when you get bored
'Cause I have spent too many nights on dirty bathroom floors
To find some peace and quiet right behind a wooden door" "
Many nights in the same bed unable to sleep. Other rooms sometimes. On the couch. Replaying things over and over again. I had my versions of dirty bathroom floors… Trying to escape. Find some solace in any way possible.
What could I have said or done differently? Why did things get to angry and aggressive? What did I do wrong? Why did he hate me? How could someone be so hurtful especially someone that says they love you?

When the person you love doesn't show you love… What do you do? They are supposed to give you the world but all they do is hold you down.. What do you do?
Well, you never know until you're in that situation. We always say "If that happened to me, I would _________________". 
Honestly, you cannot predict how you would react. Depending on what you've been through, how you were taught to handle things, your current situation, how safe you feel, there is no telling what you will actually do. 
I was emotionally beaten down into something so fucked up. I felt stuck. No one would understand. No one wanted me. I was a scared empty shell. 
Your brain when experiencing trauma is not your brain.
I always said "I will never allow a man to treat me badly. I will never allow a man to verbally or physically abuse me."
Then I did. 
I always said "I will never cheat, no matter the situation!"
Then I did. 
I tricked myself into thinking if I just waited a little longer… He would love me enough to treat me right.
The person I thought would do me no wrong did me the most wrong. For years.
Those who knew didn't tell me to leave. Those who heard him abuse me (as in the next room) didn't stop it. Those who knew I was approached by someone else and that someone else was pursuing me… they didn't tell me to stop. I dealt with it. I was actually ignorant enough that I didn't know any better. I thought that was just it.
Talk about half price love on all ends.
At that point, I couldn't even stand up for myself. No one stood up for me. I was too ashamed to tell anyone else what I was going through. I dissociated and separated my realities.
Then all of a sudden, it was all my fault. There he stood, one foot taller than me, angry, violent, short-fused, and admitted to doing his own cheating after chastising me for mine.
But I was the red-headed step-child. I was the outcast. I was the whore. I was wrong. No one asked my side. No one cared enough. Half price.
Over a year later, and several attempts to let him go, times I had convinced myself we could still magically be together because love had to be enough… And he didn't want me anymore. I was willing to leave everything and travel across country for him. My dumb self still considers the "what ifs". I can be stupid.
But I don't want it anymore. I don't even like him.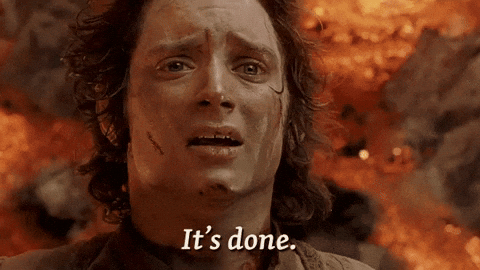 So, here I am, and I listen to this song on repeat..
"And now I can't stop thinking that I can't stop thinking
That I almost gave you everything
And now the whole thing's finished and I can't stop wishing
That I never gave you anything"
My mind has since flashed to all the warning signs from the first times I saw his anger and violence. I shouldn't have put up with it… But I did.

Through therapy, I learned it wasn't my fault at all. I made bad decisions, yes, to inadvertently protect myself. I am in no way making excuses.
But who was he protecting? Certainly not me from himself. His issues were not my fault.
None of it! He was fucked up way before me. If anything, he shot himself in the foot by treating me like I would always be there. He took advantage of me.
The sun and the moon are beautiful in their own respect. The sun prefers the red skies and the moon, midnight blue. Together, they create beautiful, colorful horizons of purple.. But they are not meant to be. The colors of purple does not last when the red and blue collide. They each exist brilliantly in their own distances with their own faults but will never coexist forever together.
I have taken responsibility for what I'd done and made peace with it. I talk about it freely and I am not ashamed of my actions at all. I am not sure how else I would have been able to survive and now I know proper ways to handle anger and violence and I know how to properly communicate and handle those emotions.
I've had a long journey since trying to process the whole situation. I've gained weight, which as been the main downside. (Now I am trying to live a healthier lifestyle, but at least my boobs are huge for now!
) I've had to rewrite what I thought my future would be. I've lost half price friends and half price family which turned out to be a blessing.

I've grown an incredible amount emotionally and mentally and spiritually. You could say I'm proud. 
Even now experiencing a tiny glimpse of how someone really is supposed to respect me and care for me.. It has opened my eyes and when I relapse and when I miss him, I will remind myself of how he does not deserve me. I will listen to the song. He doesn't want me anyway or take me seriously, which makes it easier (LOL at myself). Sometimes I am weak like I spoke about in "Loss"…
I admit it's definitely a process I am working on.
A friend really let me have it after that week. She yelled at me and brought me to tears. Not because I felt guilty or bad for the decision I made but because she really cared about my well-being and knew he didn't deserve me. Deep down I knew it too. She just dug it up out of my dark soul that I didn't want to see and she threw it in my face.
Now, that is a full price friend. 


Continuing onward surrounded by full price love and trying again to leave the half price bullshit behind me. I don't want anyone to feel sorry for me. I'm doing this for my own growth.. and if I can help at least one person who is also suffering or can relate to me, then I am happy.
If anyone needs to talk, I'm here.
If you or anyone you know is in a sticky situation, please say something.
You may be that voice they need to hear. Do not let someone be abused. Do not let someone make decisions that endanger them. Don't support them when they need full price love thrown at them.
Stand up for them when they cannot stand up for themselves and help teach them they are worthy. Abusive relationships and situations are difficult to get out of and let go of but not impossible. You are not alone.
Love for someone doesn't go away but neither does love for yourself and the desire to never go through what they put you through or be who they turned you into again.
Don't forget…
You are golden on your own.
Sorry, not sorry.
xoxo,
Stila