This weekend I saw Spider-Man: Homecoming.
We joked that all future Spider-Man movies will be named after cliche high school dances.
Spiderman: Sadie Hawkins.
Spider-Man: Spring Fling.
Spider-Man: Prom.
Fine I'll stop now.
I'm still rooting for Tobey Maguire but he was sooooo 2002.
For some reason, I had a quick thought. I believe it was caused by the dreams I had been having…
I was raped in one. My teeth were falling out in the other.
Insecurity 101. 
"Am I ready for this relationship with him? Am I worthy of being treated so well? Am I good enough? Will I fuck this up?"
A wave of insecurity and negativity hit me in the face for absolutely no reason regarding my new man-friend.
He's been nothing but wonderful to me! Why was I thinking this way?
Because I'm human. Because of what I have gone through in previous relationships.
As much insecurity as I've struggled with, it would be absurd to never feel it again.
Those things do stay with us. They do not simply disappear. It is NORMAL.
We have to acknowledge the insecurities. Talk about them. Receive the reassurance and love we are worthy of…
That's right. I said we are WORTHY.
I am worthy to get a foot rub after a long day. (Which he loves to give foot rubs so I'm lucky on that end!)
I am worthy to have someone to just sit with me and talk about our days with no distractions including video games, reddit, facebook, instagram, etc.
I am worthy to have a man who really wants to be involved with my life and actually treat me right. AND he helps do the dishes!
​​​​​​​
I AM WORTHY, BITCHES!

We will always experience self-doubt because it is human nature. We always think the good, the bad and the ugly. Focusing on the bad and the ugly because we do not realize we are worthy of the good.
It is easy to allow these overwhelming thoughts to take over but we must be strong. Train ourselves mentally to overcome these toxic thoughts.
My advice to you is to believe what you are worthy of and LET YOURSELF HAVE IT.
Do not allow yourself to be caught up in the negative "what-ifs" of self-doubt. Let them pass through then MOVE ON!
Take control of yourself, your thoughts and your actions. Be conscious. Be present. Be alive.
As Diana Prince stated in Wonder Woman… "It is not about deserve. It is about what we believe."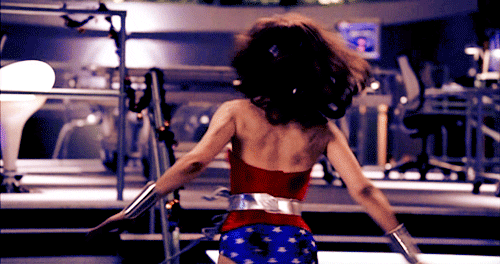 No one necessarily deserves anything. Be yourself. Be happy and content being on your own and with who you are. Understand you cannot control other people and you must have your own strength.
If you do not establish your own true self-confidence, you will never relinquish your full power!
Establish independence and self-confidence. Then establish trust in others and confidence in others for no one can provide what you can provide yourself.
If what I have now with him doesn't last, then at least I have finally experienced someone who is kind, gentle and caring towards me.
At least I am having this opportunity to experience what I am worthy of and I will never lower that standard again.
Which if you ask me, is a huge step forward for me to even allow myself this or allow someone to get close to me.
I like where life is taking me… How my heart and soul and mind are growing…
It is breathtakingly wonderful.

Now if I can get the rest of my life together…. 😂😂😂😂
Who am I kidding?  I'll probably always be a mess!
One day at a time.
xoxo,
Stila