There comes a time in every person's life where they have to make a decision.
It may be taking a new job, moving to a new city, ending a relationship, how we deal with abuse, even what to wear for the day or what to eat for lunch; we must be responsible for our actions and we must do what we can for ourselves.
It may be a completely conscious decision with all of the options weighed out. Pros, cons, how it will affect you and those around you.
It may be a subconscious decision you make to simply make it through the next 24 hours.
For my friend that over dosed, his decision was to resort back to his addiction. That was what he was living for at that time. That got him through. Unfortunately, it killed him.
If you've ever made a bad decision, well, you'll know what I'm talking about here.
My decision was to have an affair. 
Now, I know what you're thinking. I've heard it all. TRUST ME.
During that time in my life, I was distanced from my family, I was dealing with an abusive relationship with the one person that was supposed to love me and protect me, and trying to keep up with college classes determined to graduate.
I was vulnerable, alone and scared. Basically, I was a fucked up mess.
I remember the exact day it started…. When I received that friend request. That first message. Sitting at the bar at Buffalo Wild Wings with a friend. Drinking cocktails talking about how Mierda and I got into a fight because he wanted to go play video games and I wanted to stay with friends at a graduation party.
I was again left upset and vulnerable. Once again not protected.
I guess he couldn't protect me from himself.

I remember how that day would not only change my life but change how I lived my life and how it helped me survive such a dark time period and alter my relationships with those around me.
How long do you let someone treat you like an insignificant human being? 
How many excuses do you make until you break yourself?
I broke myself. He broke me.
Why didn't I leave? Good question.
Well, back then, he was my future. He was my only option. He was my escape.
I told myself … "It's only the stress from Georgia Tech. Once he graduates, he will be good to me. We will live happily ever after! He doesn't mean to treat me like that. He really does love me!" 
That was the biggest lie I have ever told myself. I was an idiot.

Especially since he was the one I needed to escape from. 
Some of my friends knew about this ordeal. Even my stepsister. Not once did anyone tell me to leave.
Weekly margarita and Mexican food best friend dates were led by conversation of my affair and encouragement to continue it.
When I moved to Atlanta, it was like I was playing "house" with Mierda. Like you see those Stepford wives where the husband treats the wife like shit but she smiles and still does her duties.
The affair continued on and off. Mostly off, now that I think about it.
I was living two separate lives. There were two different versions of me.
Both trying to survive.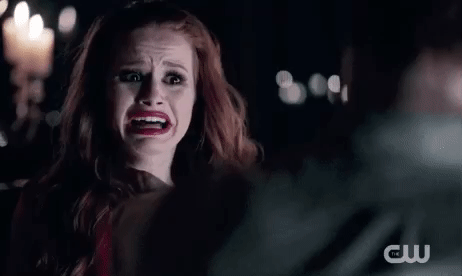 With encouragement from even my stepsister and her help covering things up, I survived and used the affair and a way to make it though the next day.
Every time Mierda would scream in my face, I would cry and I would get positive attention elsewhere. Which was more often than not.
I am not proud of what I did and I don't think it was the right thing to do. I am not encouraging anyone else to do what I did.
I wish I had the tools then to stand up for myself. I wish I had been strong enough then to put myself first instead of relying on the idea that Mierda would ever change and actually love me and treat me right.
Unfortunately, I did not.  😭
No matter how "perfect" I could have been, it was never enough for Mierda to really love me and treat me right.
I look back now and think where would I be if Mierda hadn't found out about my affair?
Would we be engaged? Married? Kids? Yuck!
I am so glad he found out.
I am thankful now that my stepsister betrayed me, causing me to lose half of my "family" and "friends".
Just think, for years I put up with his abuse with hardly anyone knowing. Imagine if I had to be married and have kids with him?! No, thank you.

In retrospect, I was saved from a lifetime of misery.
If I didn't have that affair, I'm not sure I'd be here. I'm not sure I would have been able to deal with how Mierda treated me.
Mierda finding out about my affair was messy. He dragged me figuratively through the mud with everyone, only to admit his own infidelity in the end.
As fucked up as it was, it has caused so many doors to open in my life and in my growth on an emotional, mental and spiritual level.
Therapy has helped me navigate all of this and realize how lucky I am to be free of that mental cage and how to be strong and confident.
I was told no one would put up with me. I was told I was crazy. I was told no one would love me like he does. I didn't think anyone would really want me after how shitty he made feel after my affair.
I was scared because he made me feel like I could never have anyone else.
Well, guess what? I have someone now.
And this someone knows about what I did. Even the dirtiest details.
Although it was unorthodox, it is literally how I survived.
I am not ashamed of it. I was fucked up. I was broken. I made my decisions.
And you know what else? It doesn't matter now.
I will never, ever again make the decision to cheat.
I will never, ever allow someone to treat me how I let Mierda treat me all those years.
That girl is gone. She does not define who I am now. She never will.
Anyone who gets in the way of my happiness is in for a rude awakening.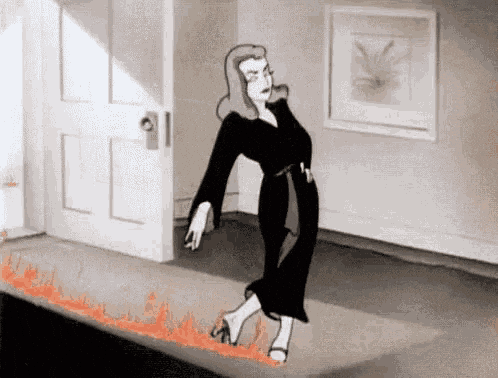 Make peace with your past decisions so you can move on to bigger and better and more positive events.
Surround yourself with people who ACTUALLY deserve your love and trust and friendship.
Do good. Be good. Take care of yourself and those you care about.
Do NOT let them treat you badly. No matter what they tell you, you do NOT deserve to be treated poorly.
You have a right to protect yourself, stand up for yourself and be happy.
No one is perfect… But who really wants to be anyway?! 😜😜😜
With love,
Stila  ❤️
"They think I'm insane, they think my lover is strange
But I don't have to fucking tell them anything, anything
And I'm gonna write it all down, and I'm gonna sing it on stage
But I don't have to fucking tell you anything, anything" ❤️